15/02/2018
Datacenter Design VII ( Datacenter Interconnects )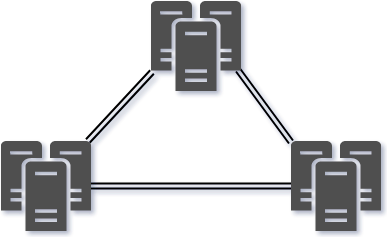 https://www.cisco.com/c/dam/en/us/solutions/collateral/data-center-virtualization/data-center-interconnect/at_a_glance_c45-493703.pdf
Types of Data Center Interconnections

Layer 1 DCI

Physical connection between Data Centers

Dark Fiber ( MetroE)
Fibrechannel

Not as flexible

Layer 2 DCI

Carrier appears as L2 Bridge
MPLS options
VPLS options
IP Mobility

Layer 3 DCI
Layer 2 datacenter Interconnects
Layer 2 DCI provides the best advantages

Seamless migration between datacenters  ( AWS )
VM Mobility, IP Address Mobility.
Single physical circuit between multiple sites.
Count the cost of failure.

"What if X goes down?"
"What if a link goes down between datacenters?

Layer 2 DCI Design options:
Layer 3 datacenter Interconnects
The challenge is how to make Layer3 DCI act like Layer2 DCI.
Basic IP Routing, Always an option, combined with overlay networks for layer2.
Any transport over MPLS over GRE ( ATOMoGRE ).
Overlay Transport Virtualization ( OTV ).

Developed by Cisco.
No pseudowires, MPLS, STP
No Mac Flooding, OTV Edge devices use IS-IS to advertise MACs.

Virtual Extensible LAN ( VxLAN ).

Original overlay
Mac Flooding, Learning, Requires 1600 Byte Packet Size